So it's 2019 now and my quest to make total earnings of over £1 million in total profits from the sports betting markets continues.
Has 2019 started with a whimper or a bang?
Let's take a look at the results.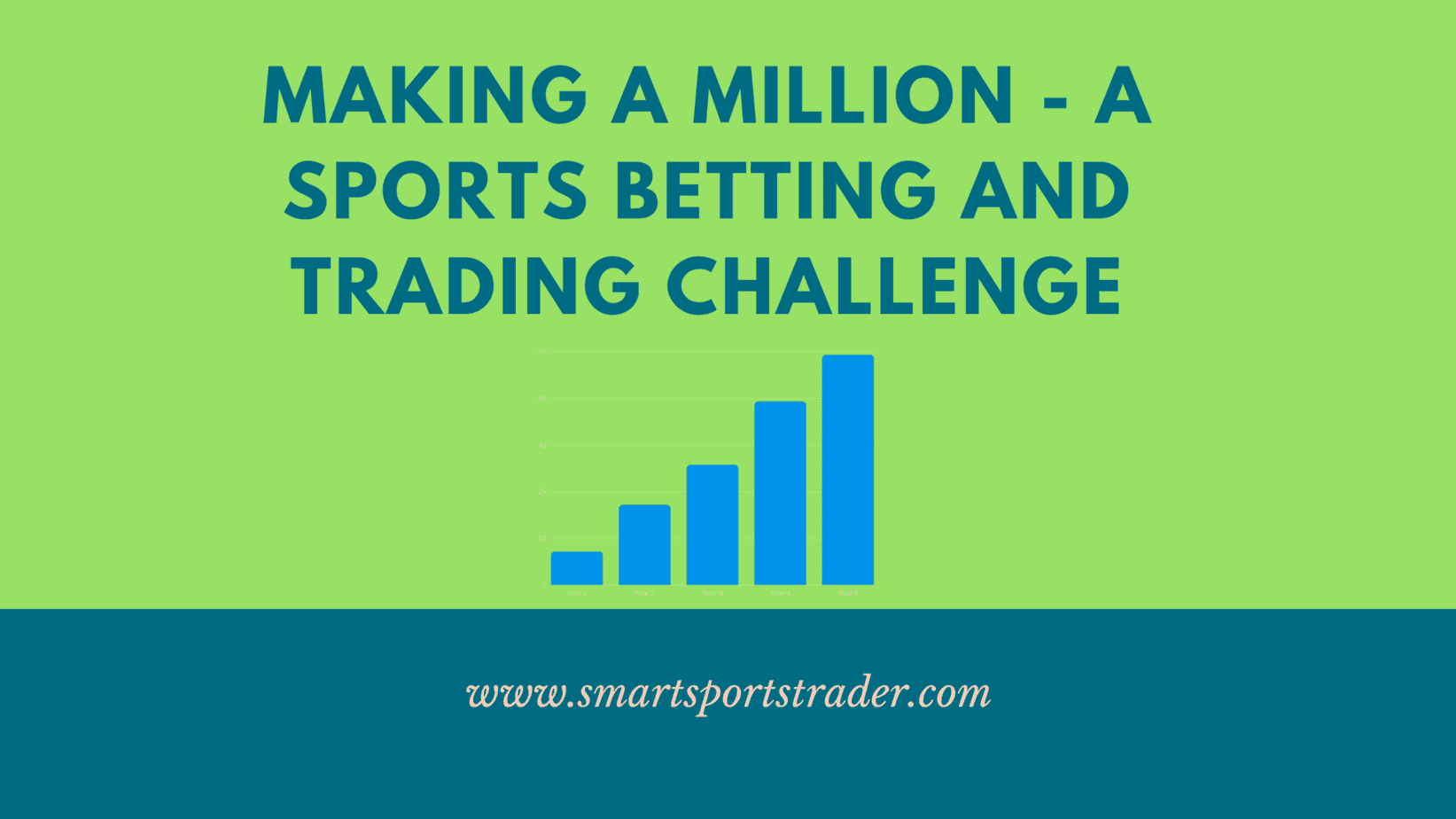 Matched Betting – Sports Offers, Arbitrage, Value Betting
As time goes on I seem to be value betting more and more. Despite the continued cries of "matched betting is dying," and "It's impossible to make good profits value betting these days". I still see a decent amount of opportunity available.
In order to reach those higher profit levels however it does require much more turnover then it would have say 5 years ago. For those that are willing to put in the work however its still very profitable.
The risk free side of my portfolio still keeps my very busy. The excellent 0% commission offer from Smarkets and Matchbook is great and hopefully it keeps getting extended throughout the year. You can get 0% commission from these exchanges if your are a member of the excellent matched betting service  Oddsmonkey.
Over January and February I took part in 608 matched betting offers, value bets and arbitrage bets.
A total profit of £1961 was made from these methods.
Service Used
Subscription Cost – £12.50 a month (Annual Subscription)

Advantage Play – Casino Offers
Whilst the first set of methods remain fairly consistent month after month. It is the advantage play methods that are usually the biggest factor in the profits.
Here are the results for the advantage play methods over January and February.
You can see that throughout January and February there was a pretty steady upward curve in profits despite the odd dip. The majority of these offers were low to medium risk although there were a few high risk offers (Bet365 blackjack offer, Videoslots reloads.)
In total I took part in 476 advantage play offers.
A total profit of £1610 was made.
Service Used
Profit Maximiser (Read The Review)
Subscription Cost – £9.60 a month  (Annual Subscription)
Trading Results
My trading has been pretty low volume over the last few months. I still pre match trade the football whenever I see good opportunities. I like to lay away teams that are leading by two goals in certain scenario's and also back strong home sides in the second half if the game is level
However my trading is quite sporadic at the moment as I generally try to fit it in when I have been through all the value betting and matched betting opportunities. I do follow the excellent FTS podcast (which I highly recommend) and follow Ian's trades when I can.
Over January and February I made 27 trades.
A total profit of £417 was made.
Sports Betting Results
January and February were different months in terms of results.
Here are the results for January
Pretty smooth right, not a lot of volatility and a nice profit at the end of the month.
At the end of January profits from sports betting were £1365.
Then lets take a look at February.
February didn't start well at all. 
It looked like I might be able to dig myself out of a hole in the middle of the month.
However at the end of the month I was sitting on a loss of -£1160
Over the two month period a total of £205 was made.
The good news is long term my sports betting results are looking pretty solid.
As my sample size of bets gets bigger it becomes less and less likely that my results are just a case of luck.
Which is always a possibility with betting and a big reason why you should always stake sensibly and not get carried away with winning or losing runs for that matter.
Alongside trading this is the area that I have always wanted to scale more. This is still the case and as my bankroll grows from the matched betting and advantage play methods. I will keep on increasing stakes.
Results
Matched Betting – Sports Offers
£1961
Advantage Play – Casino Offers
£1610
Trading Results
£417
Sports Betting
£205
Total Made In January/February period
£4193
Overall Profit Since The Challenge Began
£47,156
Remaining Target
£952,844
Summary
It's been a good start to 2019.
Results have been pretty solid with all of the methods that I use. Only sports betting has not produced decent profits early on but given its low volume it requires a much longer view point.
I have thought a lot about what my long term focus is.  The thought of looking to go full time in 2020 has crossed my mind quite a few times recently, as currently I balance full time hours alongside my betting.
Having the ability to spend more time with my family and not being obligated to work is something that (like most people) really appeals to me. To do this though I would need a decent sized bank and look to increase my profits in areas that don't require soft bookmaker accounts or casino's in order to feel comfortable.
How has the start of 2019 gone for you?
Let me know in the comments below.