After a strong start to 2021.
I was hoping February would bring more of the same.
Kids are returning to school, vaccines seem to be rolling out pretty well.
It looks like we could start to see some form of normal life return in 2021, fingers crossed.
Let's take a look at results for from February.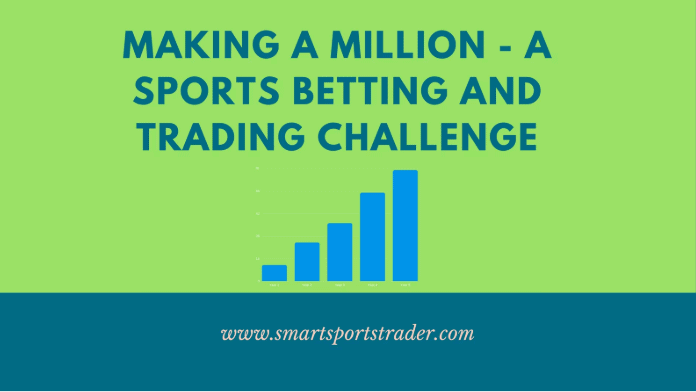 Value Betting, Matched Betting And Arbitrage 
A stronger month for this set of strategies, the results from value betting had not been great the last few months.
However things picked towards the end of the month.
Didn't do much arbitrage betting, made a few quid from a limited accounts on weekends. The majority of the volume was from value betting.

Took advantage of the bet £50 pre match get £50 inplay offer from Bet365 this month which is always a good earner and one that I hope they continue with.
The end of the month was capped off nicely when Betbull gave me a £10 risk free bet that came in.
In February there were 277 bets.
A total profit of £1162 was made.
Learn About Matched Betting And Value Betting Below
Advantage Play – Casino Offers
The good run with casino offers continued in February.
A lot of bonuses I do are cash before bonus.
The strategy is double the deposit on blackjack and withdraw, or lose and hope to make a profit turning over the bonus on slots.
February was a month where the wins came easy and I didn't have to rollover the bonus. Won 7 times in row doubling the deposit on blackjack. (Writing this March the 1st the streak ended and I lost £200 today.)
Something that did stick out this month however was a pretty big drop in volume.
Homeschooling has probably impacted this.
Also I have just not really felt like putting in the hours on casino offers this month.

Didn't look at any new account offers and just stuck with the regular recurring ones (Mecca Bingo,Bet365, Betfred etc.)

However I know this lucky run will come to end soon, so its an area where I need to pick up the volume again in coming months.
During February I did 70 casino offers.
A total profit of £1071 was made.
Sports Betting Results
My own selections had a good month in February.
The biggest profit this month came from backing Britain Hart to beat Paige Van Zant in bare knuckle boxing.
Managed to get £200 on this at 2.25, which were silly odds given PVZ was making her debut and had never really been known as good boxer from her time in UFC.
In total there 22 bets made in February.
A total profit of £553 was made.
The Basketball Geek Results
The volume of selections I got on this month dropped massively.
It was a combination of waking up a bit later then normal and odds just being way off advised.
The Basketball Geek also isn't sending selections the likes of the NBA or WNBA where it pretty easy to match prices. Tends to be focusing much more on smaller more niche markets at the moment.
Which isn't great the account life of soft bookmakers accounts but has been pretty profitable.
This month I did post some odds up on Betfair after missing the advised odds, however the majority of times bets were not matched.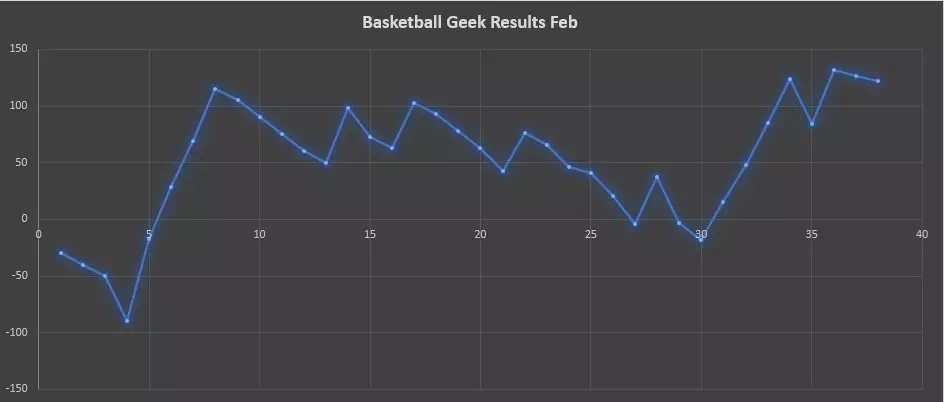 In total I bet 38 selections from the Basketball Geek.
A total profit of £122.
Read Our Review Of The Basketball Geek Below
Free Tipster Experiment
The free tipster experiment continued in February.
It's a simple idea, I have looked to find some of the best free tips available and I stake to win around £50 each time.
It was an up and down month that eventually ended in a loss.
There were a total of 108 bets.
A loss of £38 bets was made.
Below is a list of the free tipsters used.
Nigel Seeley – Twitter, Trademate Podcast.
George Gamble – Twitter, Trademate Podcast.
Mark O,Haire – Twitter, Matchbook Podcast.
Demtrio Giotti – Smart Betting Club Free Tipster.
Lucky Pucks – Smart Betting Club Free Tipster.
Bassie Bets – Smart Betting Club Free Tipster, Betmarkets.
Neil Macdonald – Twitter, Betmarkets.
Lehotka Botond –Twitter, Betmarkets.
Miguel S – Betmarkets.
Sergio P – Betmarkets.
Below this are the overall results since the free tipster experiment began.
Trading 
Trading in February was a bit of a blur to be honest.
Made some profit pre match trading Chelsea vs Atletico but overall lost money on some in-play methods.
Not much more to add really, it was a pretty low volume month for trading.
In February a loss of -£45 was made from trading.
Thoughts Going Forward
Results were good this month.
Felt like I have found a good balance between spending time with the family and working on betting related stuff. The opening of schools in March should give me at least an extra 20 hours a week.
Which should enable me to put more time towards casino offers and betting related stuff. (Or possibly just give me 20 extra hours on the Xbox.)
Running two reviews at the moment on services that both have good reputations.
Following Neil Mcdonald's tips using sharp bookmakers and exchanges. Also trialing Ron Williams horse racing tips using betting exchanges.
Hopefully these will prove successful and add one or possibly two more profitable methods to the making a million challenge.
Results For January
Value Betting, Arbitrage, Matched Betting –
£1162
Advantage Play – Casino Offers
£1071
Trading
-£45
Sports Betting
£553
The Basketball Geek
£122
Free Tipster Experiment
-£38
Total Made In January
£2825
Overall Profit Since The Challenge Began
£109,165
Remaining Target
£890,835
Services Used
In this section is a list of the services that I have used this month. To be transparent I do have affiliate deals with these services.

Which means should you subscribe to them through a link on this site I will receive a commission.

This does not come at any additional cost to you. In fact with some of these services I have negotiated discounted prices for readers of smartsportstrader.com.
Recommended For Matched Betting/ Value Betting/ Arbitrage
Oddsmonkey Matched Betting And Arbitrage Software (Click Here For A Free Trial)
Subscription Cost – £12.50 a month (Annual Subscription)
If you comment "Smart Sports Trader" in the chat when you sign up for a Trademate Sports trial. You will get an extended two week trial and also a 10% discount off your first month.
Trademate Sports Value Betting Software –  Click Here For A Two Week Trial)
Subscription Cost – £110 a month (Monthly)
Recommended For Exploiting Casino Offers
(Readers of smartsportstrader.com can get the first month half price using the link below)
Bonus Accumulator (Click Here)
Subscription Cost – £12.50 a month  (Annual Subscription)