2020 is done and dusted.
Been a very strange year with majority of people I imagine looking forward to 2021 and a return to some form of normality.
In betting terms it was a weird one also.
Pretty much all sport came to a halt and the Belarus league became the focus of some.
The UFC was one of the front runners in having sports return and then gradually the sporting calendar started to fill up.
Let's take a look at results from the last month of 2020.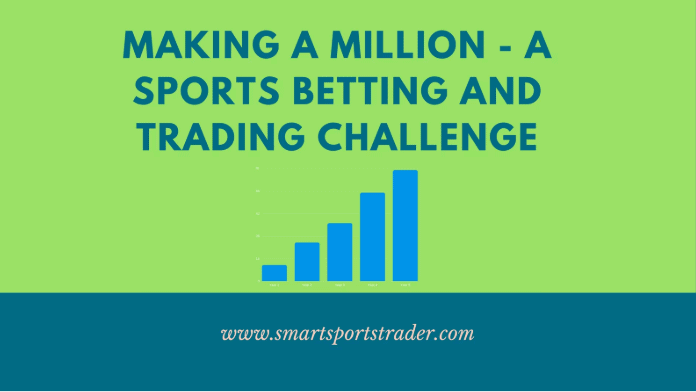 Value Betting, Matched Betting And Arbitrage 
It was a poor month overall here.
Didn't do a whole lot of arbitrage and matched betting is resigned to 2ups with Bet365 and the odd in-play offer they run.
On the value betting front it was frustrating, there were plenty of near wins that just fell short. Boosted accas losing on the last leg, big value BTTS bets not coming in and just generally felt like things weren't going my way this month.
This month a total of 450 bets were made in December.
Oddly I made exactly the same number of bets as November although the outcomes were different.
A total loss of -£509 was made.
Learn About Value Betting And Arbitrage Below
Advantage Play – Casino Offers
Had a good run on casino offers to end the year.
December used to be a great time for exploiting casino offers. You used to have multiple bookmakers running calendars and offering plus EV offers daily. It was pretty slim this year compared to previous but there was still enough to make a decent profit.
Added a video of the biggest win of the month, which was on the Big Bad Wolf slot.
I know some people like to watch these, plus I think it adds some transparency to the blog.
This month I took part in 139 offers.
A profit of £962 was made.
Learn How To Exploit Casino Offers
Sports Betting Results
It was a really strong month to end 2020 for own personal bets.
I made a total of 24 bets.
A total profit of £490 was made.
Looking at the stats over the whole year I made £922 profit after 188 bets.
My ROI was 5%.
Looking at individual sports, I would have had a much better year just sticking to MMA.
No sport equals betting in-play on both MMA and football.
The Basketball Geek Results
It was another good month for the Basketball Geek after a profitable November.
I have a slight concern that in the last week or two. Odds seem to be dropping much quicker the previously meaning more missed bets. 
However I can't complain too much as results this month were very good.
After 66 bets.
A total profit of £592 was made.
Read Our Review Of The Basketball Geek Below
Free Tipster Experiment
In December I started something that I had been thinking about for while.
Finding the best free betting tips that I could. Aiming to win a set amount per bet (in this case £50) and seeing if it would be successful.
I took tips for a number of sources.
Some free tipsters on Blogabet, free tipsters from the smart betting club. The best bets from the Matchbook podcast and also from the Trademate sports football betting podcast.
Along with a few other sources.
Early days yet with this and a slight profit has been made.
In theory this should work long term, the majority of sources I am using have a verified history of being profitable. Others such as from the Matchbook and Trademate podcast have very sound logic behind them.
Time will ultimately tell if this will be profitable.
186 bets were made in December
£78 profit was made.
Trading 
December was good month for trading.
It was mixture of my own and following the advice of a few other people.
My biggest win was on the Lazio vs Napoli game.
I watched this game in-play and just thought the odds seemed very wrong.
Also I started following someone on twitter who knows his Italian football and he had also pointed out that the Lazio odds seemed way too big pre match.
I had added his twitter link here if you wish to follow him.
In total a profit of £650 was made from trading.
Thoughts Going Forward
Heading into 2021 I feel pretty optimistic about things.
At times in 2020 I felt jaded with sports betting/casino offers/trading and considered doing something else with my time. Someone wrote on twitter a few days ago that successful betting can be very boring.
In truth some of it is very monotonous, however there is still a lot of opportunity to make money from it. Having not really taken advantage of matched betting fully when I discovered it around 2010. 
I don't want to be looking back 10 years from now saying the same thing.
Betmarkets is a product that I am really enjoying using. Although my first month with the platform has not been profitable. The tipsters that they have on board have long term winning records and beat the closing line. I look forward to seeing where I am in a year.
I will put out a video next week with more detail on how Betmarkets works and my approach. Looking to update it reguarly on youtube.
Click Here To Learn More About Betmarkets
In terms of my own goals for next year.
Obviously I would like to have another profitable year from betting. I said the same last year but I would also like to be a bit more active with Youtube and also this website.
As I mentioned earlier betting can be monotonous and having other projects to look at can help make things a bit more interesting.
Results For December
Value Betting, Arbitrage, Matched Betting –
-£509
Advantage Play – Casino Offers
£962
Trading
£650
Sports Betting
£490
The Basketball Geek
£592
Free Tipster Experiment
£78
Total Made In December
£2263
Overall Profit Since The Challenge Began
£103,131
Remaining Target
£896,869
Services Used
In this section is a list of the services that I have used this month. To be transparent I do have affiliate deals with these services. Which means should you subscribe to them through a link on this site I will receive a commission. This does not come at any additional cost to you. In fact with some of these services I have negotiated discounted prices for readers of smartsportstrader.com.
Recommended For Matched Betting/ Value Betting/ Arbitrage
Oddsmonkey Matched Betting And Arbitrage Software (Click Here For A Free Trial)
Subscription Cost – £12.50 a month (Annual Subscription)
If you comment "Smart Sports Trader" in the chat when you sign up for a Trademate Sports trial. You will get an extended two week trial and also a 10% discount off your first month.
Trademate Sports Value Betting Software –  Click Here For A Two Week Trial)
Subscription Cost – £110 a month (Monthly)
Recommended For Exploiting Casino Offers
(Readers of smartsportstrader.com can get the first month half price using the link below)
Bonus Accumulator (Click Here)
Subscription Cost – £12.50 a month  (Annual Subscription)