Sports are gradually returning and things are looking up from a sports betting/trading perspective.
Again my main focus this month was on casino offers but the return of German football has been a welcome one!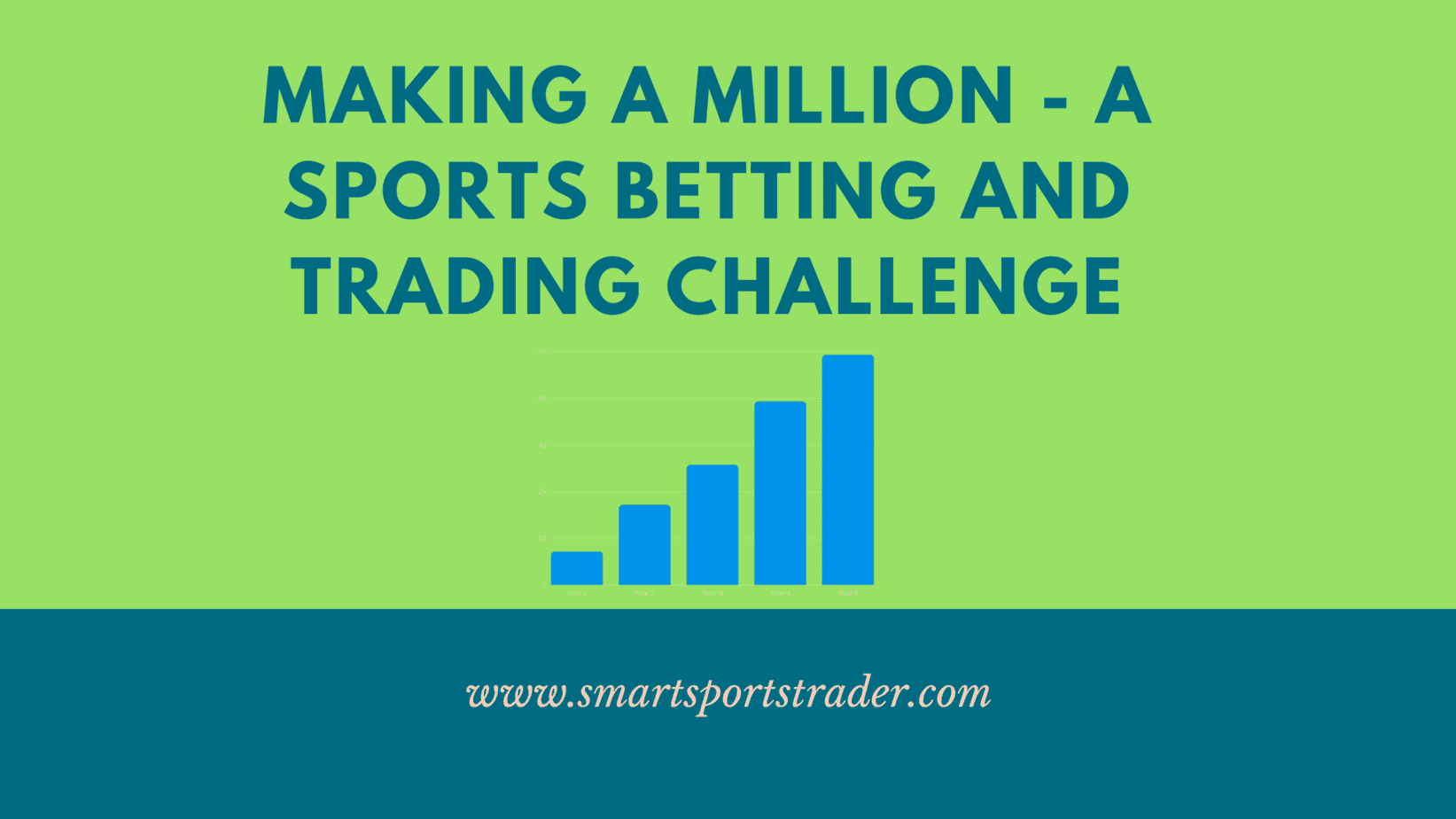 Looking ahead June promises the return of the Premier League along with other football. 
This brings more value betting opportunities and also matched betting opportunities which in turn should mean there is more profit to be made.
But for now let's take a look at results from May in the ongoing making a million from the sports betting markets challenge.
Advantage Play – Casino Offers
Let's start with where most of the profit came from in May.
In May I did 235 offers.
A total profit £1372 was made. 
Another solid month of profit from casino offers and I got the chance to check out a new service Bonus Accumulator, which I was impressed with. They highlighted pretty much all the offers that I been previously manually working out and seem on top of finding as much value as possible from casino offers.
So going forward that will be the service that I use to exploit casino offers.
If you are still not taking advantage of casino offers and interested in leaning more.
I have linked a video and article below which should be helpful.
Article – Make Money From Casino Bonuses
Video – How I Profit From Casino Offers
Service Used
Bonus Accumulator (Click Here For The Review)
Subscription Cost – £12.50 a month  (Annual Subscription)
Matched Betting – Sports Offers, Arbitrage, Value Betting
There were a few matched betting offers around and I managed to pick up some value bets.
Although it didn't seem like the market was able to adjust to there being no crowd. So relying on the market price to indicate value might not have been the best idea.
You could see this as starting prices in football didn't seem to mean much and there were massive adjustments made in-play after 10 mins in the match odds market.
During May I made 59 bets.
A loss of -£127 was made.
Services Used
Oddsmonkey (Click Here For The Review)
Subscription Cost – £12.50 a month (Annual Subscription)
Sports Betting Results
In May I made a total of 24 bets.
A loss of £45 was made.
During May I had a look through my long term betting results as for the last year I have been a losing sports bettor.
I also delved deeper into my long term stats dating back to 2017.
From the graph I can see that I am performing well betting MMA and also in-play MMA/Football over the long term (This is shown as No Sport on Bettin.gs.)
Although the sample of bets isn't huge it looks like my pre match football bets (red line on the graph) are not really making any money. 
It makes sense going forward to increase my bet size on Mixed Martial Arts and leave betting pre-match on football alone. I am very confident in my edge betting MMA markets but obviously football markets are a lot sharper.
Hopefully this change should see a decent profit made over the coming year.
Services
Previously I had been using Trade On Sport and FTS Racing. I won't be using these services until sport resumes in normal form. Both are good services and I am confident long term they will be profitable but during this period I want to be cautious. 
My main focus is going to be on area's that I am confident I have a large edge in ( Casino offers, mma betting, pre-match trading.)
Results
Matched Betting – Sports Offers
£-127
Advantage Play – Casino Offers
£1372
Trading Results
-£46
Sports Betting
-£45
Total Made In May
£1156
Overall Profit Since The Challenge Began
£83,537
Remaining Target
£916,463
Thoughts Going Forward
Got to admit I have been pretty disappointed with results this year after doing really well last year, I hoped that momentum would continue.
However at the end of the day it is only betting and with everything that's happened I should really be grateful for everything that I have already. For a lot of people that live on this world there is no opportunity to make money from the sports betting world. 
In fact there is very little opportunity for them at all.
Puts things into perspective, anyway moving on to June.
The return of the Premier League is sure to bring more matched betting offers to the table and should be some good pre-match trading opportunities.
Thanks for reading, hope you have a profitable June.