After a really good set of results in August.
I was looking to build on this in September and try to get over £100,000 in total profit before the end of 2020.
Let's take a look at September's results.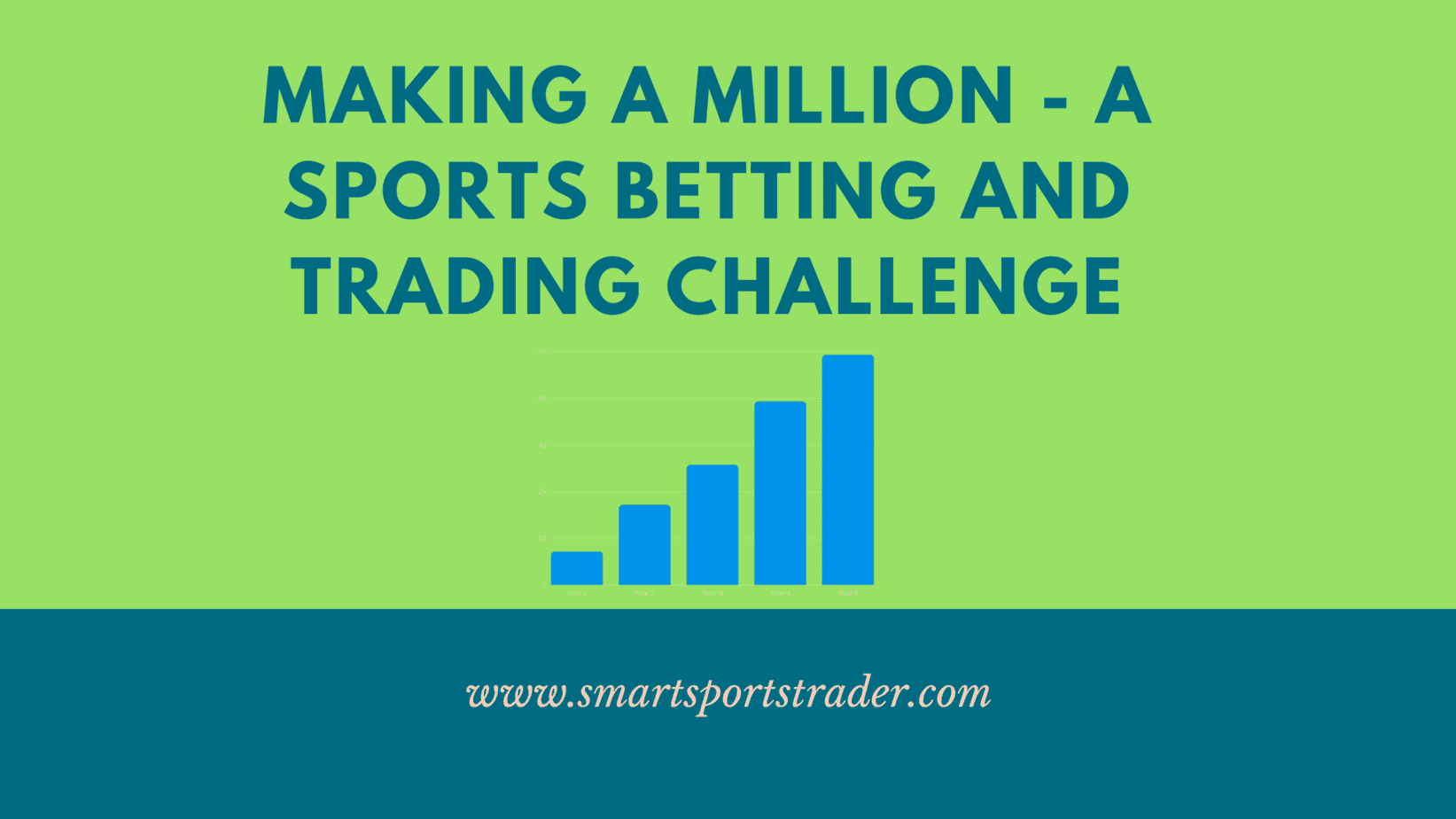 Value Betting And Arbitrage (Matched Betting)
In terms of matched betting offers there is not a lot going on at the moment. Betfair exchange throw out a fiver a week and if you are not limited from Bet365 they still have the occasional decent offer.
The majority of my betting volume is in the form of value betting.
This is betting boosts, accumulator promos, extra places, single bets.
I am still betting at the exchanges where 0% throws up opportunities and also been looking at the Asian bookies and finding value.
(I have been using the Trademate Sports software this month. To gather results for an updated review of the software. This has contributed to the profits this month. It should be noted that I am running well above EV for this month and an 18% roi is not to be expected long term.)
When it comes to arbitrage I am hammering my limited accounts. Also I do find opportunities for in-play arbitrage and some small arbs between sharp bookmakers and betting exchanges.
A lot of people think that arbitrage betting is dead in 2020, however this isn't true there is still money to be made.
I made a total of 481 bets in August.
A total profit of £2106 was made.
Recommended Services 
RebelBetting Value Betting Software (Readers Of This Blog Can Get A Free Month Trial If You Click Here)
Subscription Cost – £61 a month (Monthly)
Trademate Sports Value Betting Software (You Can Get A Free One Week Trial Of Trademate Sports If You Click Here)
Subscription Cost – £110 a month (Monthly)
Oddsmonkey Matched Betting And Arbitrage Software (Click Here For The Review)
Subscription Cost – £12.50 a month (Annual Subscription)
Advantage Play – Casino Offers
On to the casino offers and all in all, this month was pretty average.
Mecca Bingo seem to be throwing out more offers then usual which is always good to see. Cashino were the latest to leave the UK market however won't really miss them. As their reload offers tended to pretty poor.
Here is an epic bonus I had on Rainbow Riches Cluster Magic.
Haha exciting stuff right?
That's pretty much advantage play in a nutshell. The majority of the time its very boring and then now and again you pick up a big win which makes it all worthwhile.
This month there were a few medium sized wins but nothing of note.
During September I did exactly 150 offers.
A profit of £694 was made.
Service Used
(Readers of smartsportstrader.com can get the first month half price using the review link below)
Bonus Accumulator (Click Here For The Review)
Subscription Cost – £12.50 a month  (Annual Subscription)
Sports Betting Results
My own betting was poor this month.
It is the same pattern that rears its head again and again, make money from MMA and lose it betting pre match football.
Below are my long term stats over the last 3 years.
(No sport equals live bets in both football and MMA)
I have written previously that I should stop betting football pre match. Whilst I still had a very small positive long term roi up until this month. It's been steadily decreasing for a while.
I don't give football enough attention to warrant betting it and should have cut it out completely a while ago. 
It's a tough market to beat in general and to think I can just profit from it with a very brief analysis is pretty stupid on my part.
Time to knock these bets pre match football bets on the head finally.
This month I made 14 bets.
A total loss of -£555 was made.
Trading 
Trading has been ok this month with no real standout trades.
When I see something obvious in the market, I will open up a position. It doesn't always go to plan but over the long term its been profitable.
Unfortunately with work, family life, value betting, casino offers etc.
I don't have a lot of time to trade.
This month I have spent time looking at automation and bot services.
If anyone has any feedback on Mercurious or Exponential bet I would love to here from you either via email or in the comments.
In total I made £102 from trading this month.
Thoughts Going Forward
A solid month where a profit decent was made.
There is a part of me that is pretty content with just carrying on with what I am doing and making between £1k-£4k a month. But there is another part of me that wants to push on and see if I can make much more.
However to do that would mean increasing stakes and taking on more risk.
When it comes to matched betting, arbitrage and casino offers, I can't really scale these much more.
If I want to up my staking levels. I have to look at value betting, my own personal betting and adding services which make money from the exchanges or sharp bookmakers.
Which would mean taking on more risk and variance. Probably meaning that I would endure more losing months and larger swings in my profit and loss.
Something that I need make a definitive decision on………….
At the end of this month I did start following a tipster called the Basketball Geek. Having followed this tipster for a few months for review purposes (Which I will write up in the next few days). I am confident that he is profitable long term.
Although I have issues with the way they record odds and the quoted odds they use for his results are not obtainable. He is a good tipster that beats the closing odds regularly and can be be followed using Asian bookmakers (not all selections however.)
Results
Value Betting, Arbitrage, Matched Betting –
£2106
Advantage Play – Casino Offers
£694
Trading
£102
Sports Betting
-£555
Total Made In September
£2347
Overall Profit Since The Challenge Began
£93,292
Remaining Target
£906,708
(This article features affiliate links. This means that if you choose to make a purchase, I will earn a commission. This commission comes at no additional cost to you. I use or have used any product I review. If I recommend them it is because I believe they are helpful, useful and offer value to their customers. Please do not spend any money on these products unless you feel they will give you value or that they will help you achieve your goals.)