At the beginning of the year I gave myself a minimum target to get over the £100,000 in total profit.
I don't like to make short term targets but it seemed that this would be very doable and I just wanted some kind of monetary goal for this year.
Then in March obviously the pandemic hit and things didn't look too promising.
Well October has gone about as well as it possibly could and it does look like that overall profit target will be reached this year. 
Let's take a look at where the profit came from in October.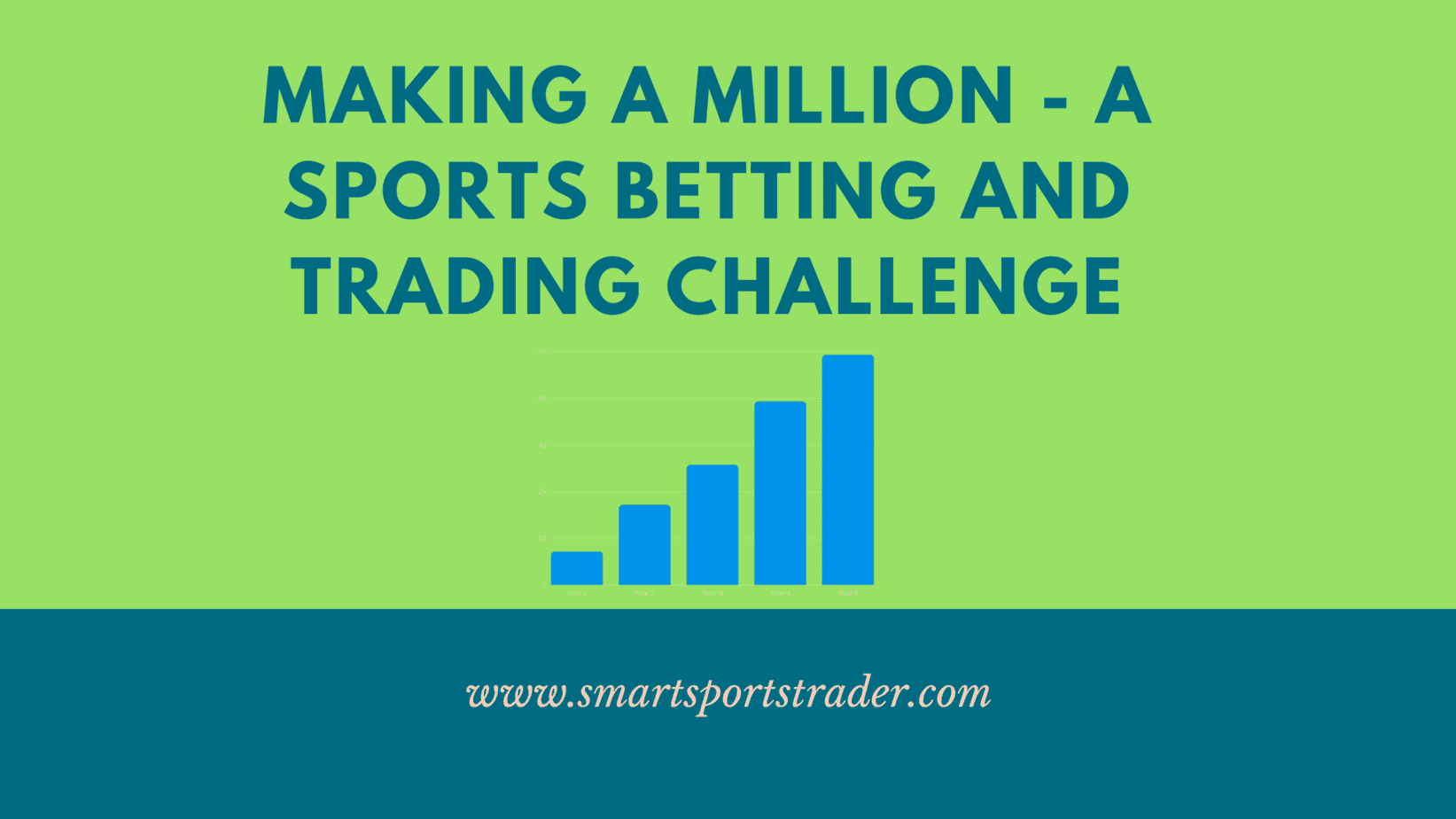 Value Betting And Arbitrage (Matched Betting)
It was sad to see the Betsafe/Betsson group leave the UK market this month. Had been finding a lot of value betting and arbitrage opportunities with them recently. They also seemed happy to take my money and I was able to get down decent amounts down.
However for whatever reason they left the UK market this month. I had a fair bit of money left in my accounts and thought It was most likely going to be a pain to get that money back.
Like I said earlier, this month went about as well as it could have. It only took a few days to get the money back in my account. Also the BML group paid out unsettled bets as winners. So I received just under £500 in unexpected profit from them.
So overall that's pretty much the best case scenario when a bookmaker decides to close.
The majority of my value bets placed were using Trademate and Oddsmonkey. My results also include using money back on 2nd place with Will Hill and any value to be found from extra place offers.
This month a total of 354 bets were made in October.
A total profit of £1672 was made.
Learn About Value Betting And Arbitrage Below
Advantage Play – Casino Offers
The casino gods were really kind this month.
I visited my local witchdoctor this month and he told me to sacrifice 3 goats and a pig on day when the moon was full. That seemed to appease the gods this month and they rewarded me handily.
(Just to be clear the above is a joke, Rest assured that no animals have ever or will ever be harmed as a result of me trying to make money exploiting casino offers. Nor do I mean any offence to any practicing witch doctors. It is a noble profession and one I respect)
You can see from the graph above that the majority of October's profit was from two big wins.
One of those wins I recorded as it happened on a bonus round, the other win was less expected.
People seem to enjoy these videos and it also helps to add some transparency to my results. If you want to view the biggest win of the month, the video is below.
This was on the slot Gonzo's Quest slot. It was with a casino called Genesis casino that have a reputation of being difficult. However they recently had their UK licence reinstated and they paid me out in full within a few days.
During October I did 203 offers.
A profit of £3001 was made.
Learn How To Exploit Casino Offers
Sports Betting Results
October was a solid month in terms of sports betting.
I avoided (for the most part) betting on football and stuck with betting on MMA.
The one football bet I did make was Atalanta to beat Midtjylland in the Champions League at 1.69. A lot of people that I respect the opinion of, had this as value so I was pretty happy to take it.
My biggest winning bet for the month was a £200 stake on Brian Ortega at odds of 2.7.
Overall I made 22 bets in October.
A profit of £750 was made.
The Basketball Geek Results
After tracking results of this service for a few months and being impressed with it.
I have added it to my overall betting strategy/portfolio whatever you prefer to call it.
For this strategy I used a variable staking strategy looking to win £40. Although I do round off my stakes so its not exactly £40 every time.
After 93 bets I ended up pretty much where I started.
A total profit of £2 was made.
Not much to report here. It wasn't a disaster by any means just a month where things didn't get going.
Previous results with this service have been very promising and I do think long term following the service will be profitable.
Hopefully we will get some momentum going next month.
Read Our Review Of The Basketball Geek Below
Trading 
This month I made £216 from trading.
The majority of the profit came from this trade.
Laying Dynamo Kiev when they were leading 2-0 away at Ferencvaros. The game ended up finishing 2-2.
I have wrote about this previously but trading is something I have been doing a lot less off. 
For a long time I was content to spend long hours in front of the computer however this year I have put a lot more focus on exercising regularly. Making sure I spend a lot of time with my kids and generally just leading a more balanced life style.
So my time trading is pretty minimal and I often just get involved when I see something that looks like obvious value (in my estimation).
Thoughts Going Forward
So obviously it was really good month where I was very fortunate.
If you do stick with casino offers then you will run into these months every now and again. It is just a case of putting in the volume and going through the bad periods.
I often get emails asking if casino offers are still worth doing. 
In my opinion yes they are, just get started. As we have seen with the matched betting/poker/arbitrage boom, these opportunities don't last forever and usually diminish with time.
Going forward I don't really plan on doing a huge amount more then what I am already. I have added one tipster and will look to add more in the future but currently happy with the workload and profit.
In the next week I do plan on making a video on youtube as its been neglected for a little while.
If that interests you, you can subscribe here https://youtube.com/c/SmartSportsTrader
Planning to go through this year's results and talk about where I think the best opportunities are going forward in the sports betting markets.
If you have any questions or anything you would like me to discuss.
You can add it in the comments or send me an email at [email protected]
Services Used
In this section is a list of the services that I have used this month. To be transparent I do have affiliate deals with these services. Which means should you subscribe to them through a link on this site I will receive a commission. This does not come at any additional cost to you. In fact with some of these services I have negotiated discounted prices for readers of smartsportstrader.com.
Recommended For Matched Betting/ Value Betting/ Arbitrage
Oddsmonkey Matched Betting And Arbitrage Software (Click Here For A Free Trial)
Subscription Cost – £12.50 a month (Annual Subscription)
If you comment "Smart Sports Trader" in the chat when you sign up for a Trademate Sports trial. You will get an extended two week trial and also a 10% discount off your first month.
Trademate Sports Value Betting Software –  Click Here For A Two Week Trial)
Subscription Cost – £110 a month (Monthly)
Recommended For Exploiting Casino Offers
(Readers of smartsportstrader.com can get the first month half price using the link below)
Bonus Accumulator (Click Here)
Subscription Cost – £12.50 a month  (Annual Subscription)
Results
Value Betting, Arbitrage, Matched Betting –
£1672
Advantage Play – Casino Offers
£3001
Trading
£216
Sports Betting
£750
Total Made In September
£5641
Overall Profit Since The Challenge Began
£98,933
Remaining Target
£901,067
Ryan is a former mixed martial arts and kickboxing competitor. After finishing university he played online poker and taught English for a living in Thailand for a few years.
Upon returning to England his focus has been on making a living from sports trading, betting and arbitrage. Over the course of 5 years he has managed to make a six figure profit using the strategies discussed on this site.
Ryan runs the sports betting and trading website www.smartsportstrader.com