Recently I was speaking to a friend about sports betting. He asked me who is the "Lionel Messi or Cristiano Ronaldo" of the sports betting world.
It was an interesting question as who are the biggest sports bettors in the world?
The Biggest Sports Bettors In The World
Successful sports bettors don't tend to glamour for the limelight.
They have their edges in the sports betting markets and make money from it. If they were to reveal their methods and how they make money from sports betting, the markets would react and they would no longer be profitable.
So there is "no world series of sports betting" or "sports betting champions league."
There are however a few high profile sports bettors that are known among the media.
Billy Walters
Billy Walters is a big name in American sports betting. It is estimated that Walters has made tens of millions of dollars perhaps even hundreds of millions of dollars. 
Walters was originally for Kentucky. He moved to Las Vegas in the early 1980's and formed his own betting syndicate.
Walters betting operation was first described in the book "The Smart Money" by Micheal Konik.
Within the book the author goes into detail about Walters (although a pseudonym is used) betting operation. How he used multiple people to get his bets on using multiple accounts.
Difficulties he faced in getting sports books to accept his bets. Alongside the lengths and planning he had to go through to be so successful.
Although he has been largely secretive about his betting operations. He has been covered on ESPN and had a small television segment made about him.
Billy Walters has long been known as one of the biggest sports bettors in Las Vegas. However has most recently been making headlines after being convicted of insider trading.
Tony Bloom And Starlizard
Tony Bloom is the owner of UK based betting syndicate "Starlizard."
He is well known name among sharp sports bettors. It is estimated that Starlizard can have as much as £1 million staked on a single outcome of a football match.
Starlizard are known to run their betting operation with same devotion and analytics of a major hedge fund.
Officially Stalizard describe itself as a betting consultancy. Which uses complex statistical models to generate football odds that are sharper than those offered by the Asian bookmakers and betting exchanges.
Alongside profiting from their own bets Starlizard are also known to provide winning football bets to other high rollers.
Bloom isn't just involved with sports betting and has many other business ventures.
In 2009 he became the chairman of his hometown club  after purchasing 75% stake in the club. Also investing £93 million into developing a new ground.
According to Business Insider UK the bulk of the money used in Stalizard's operation comes from Tony Bloom. Described as a maths whiz.
He is a veteran gambler and has competed in some of the highest stake poker tournaments around. In the early 2000's he was estimated to have made millions from setting up online bookmaker and poker websites.
Much like Billy Walters, Tony Bloom is not one for the public limelight. With most articles containing second hand information about his betting activities.
Bloom only chooses to talk with the media about his involvement in Brighton And Hove Albion.
Zeljko Ranogajec
Zeljko Ranogajec is rumoured to be one of the biggest gamblers in the world. It is estimated that his global annual turnover is more then $1 billion.
Born in Australia in a family of Croatian immigrants. Zeljko first success in gambling came from the game of blackjack.
Allegedly Zeljko Ranogajec turned a bankroll of a few hundred dollars into millions through advantage play. 
He has also had notable wins in the game of Keno winning $7.5 million and in 2011 was inducted into the blackjack hall of fame.
When it comes to sports betting Zeljko Ranogajec is rumoured to bet significant amounts of money on horse racing. It is reported that his turnover accounts for nearly a third of the total for Betfair in Australia.
Ranogajec does not give any interviews.
A lot of the speculation that surrounds him comes from second hand information. As with most large scale sports bettors there is not much for him to gain from revealing information about his betting activities.
Click Here To Receive Free Betting Tips From Proven Winning Tipsters
Who Are Biggest Sports Bettors In The World?
The three sports bettors above are thought to turnover hundreds of millions perhaps billions annually.
In truth though it is hard to know who the biggest sports bettors in the world are. As if you are profiting from sports betting on such a large scale it is in your interest to keep that knowledge to yourself. 
Some of the biggest sports bettor in the world may also not even be winning ones!
I am sure there will a few rich oil merchants or Chinese businessman. Who bet huge amounts of money for thrills without the detailed analysis needed to be successful.
So whist little is known about the biggest sports bettors in the world.
There are at least a few individuals that rumoured to be beating the sports betting markets on a massive scale.
Interested in sports betting, matched betting, advantage play or trading?
Read my attempt at making £1,000,000 from sports betting.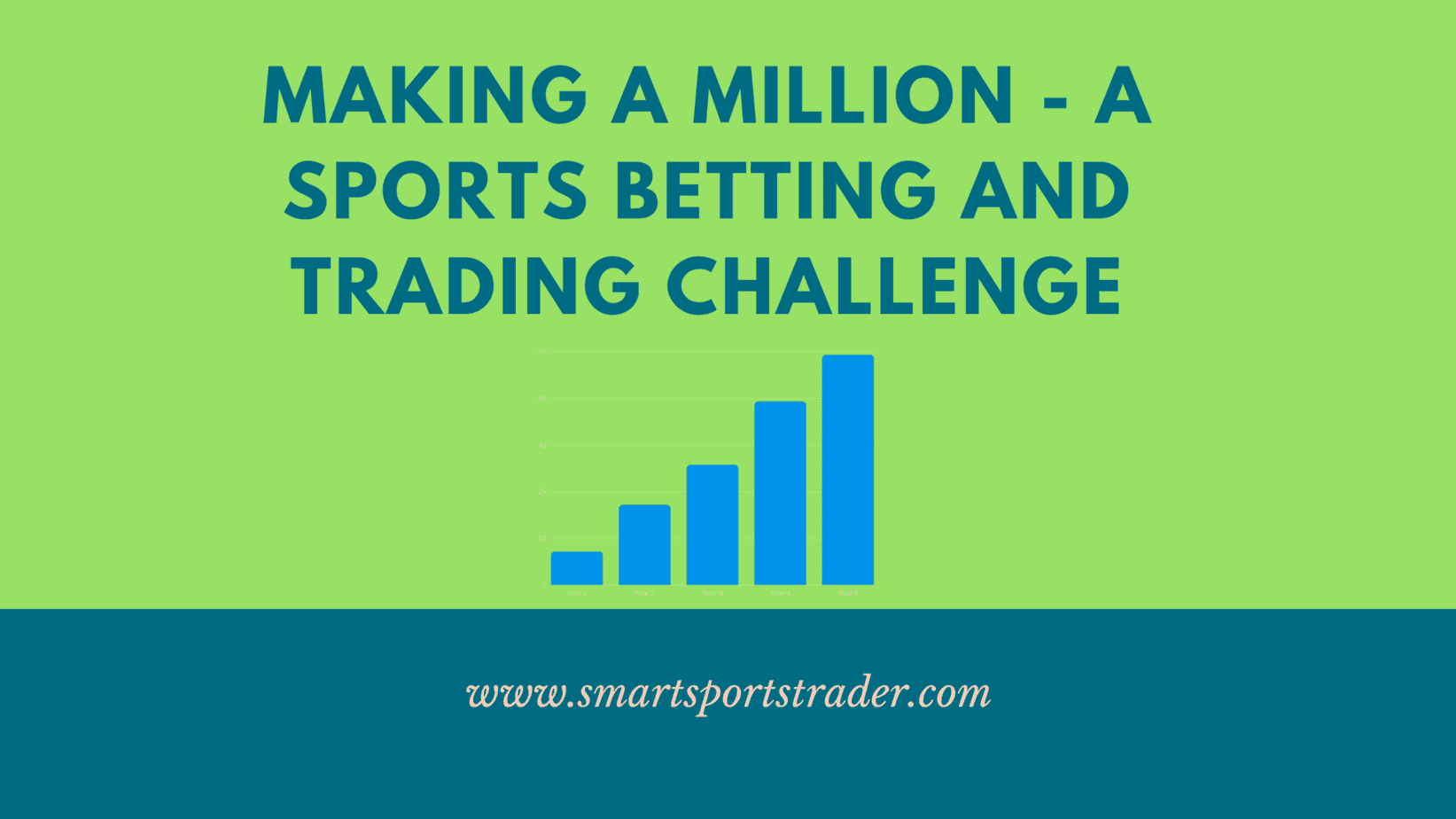 Further Reading
How Billy Walters became sports most successful and controversial bettor
Inside Starlizard: The story of Britain's most successful gambler and the secretive company that helps him win