Over my years of betting and trading I have come into contact with a lot of different people that make money betting and trading.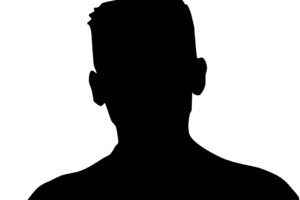 One person that I have learnt quite a lot from is my friend Matt who has been doing sports arbitrage for a living now for the last five years.
Sports Arbitrage For A Living
An Interview with a full time arber
SST: First of all thanks for doing this interview Matt. My first question is how did you get started with sports arbitrage?
Matt: Well I had been messing around with betting for a few years pretty unsuccessfully. I came across the concept of sports arbitrage in 2008.
I started off very small and made maybe £30 in the first month but saw that it worked and gradually built it up.
SST: Were you doing matched betting to start with or straight arbitrage?
Matt: I started off with straight arbitrage between Pinnacle and Bwin and then started doing some matched betting or bonus scalping as people were calling it then.
SST: Has the landscape of sports arbitrage changed much since you first started?
Matt:Yes it is always changing. Bookmakers tolerated it more at first. I don't think there were too many people doing.
The landscape is always changing with new laws and regulations coming in. I think that is why there is skill in becoming a good arbitrage bettor. You always have to adapt.
Full Time Arbitrage
SST: When and why did you decide to go full time with sports arbitrage betting?
Matt: In 2010 my total profits from arbitrage betting were more then my yearly wage. I had made around £40k which was more then my yearly salary.
I weighed up the risk and reward. I realised I could make more money from arbitrage. I didn't have a great job so there was no issue leaving it.
SST: How have you managed to make a living from sports arbitrage the last five years when bookmakers limit accounts?
Matt: Its not been easy but I have learnt a few trends that bookmakers have. Some hate you taking arbs on horse racing but you can get away with other types of arbitrage for a long time.
Then you have exchanges, I live in the UK so there is also shop arbing. I have done a lot of the casino bonus stuff in the last few years also. There are lots of ways to make money from the bookies if you are creative.
I also have a deal with a few friends and family members where I act as an advisor of sorts and manage their accounts. I pay them 10% of the profits that I make each month and its a good deal for everyone.
SST: I understand. If someone wanted to get into sports arbitrage what would your advise be.
Matt: Everyone seems to be matched betting these days I would start with that.
Start small and don't put all your money in one bookmaker. Use trusted bookmakers that have been around for a while. As there are quite a few shady ones that operate and will steal your money.
SST: Which bookmakers do you suggest using?
Matt: Use all the ones from oddschecker.com they are all pretty good. Avoid ones that just arrived on the scene as many don't last such as Bet666.
Start off with the major bookmakers Bet365 and William Hill for example.
SST: Any other advice?
Matt: Don't worry about account limitation people get hung up on this. You will get accounts limited but new reputable bookmakers start up and then a whole new money stream opens up again.
If you really work at it its a great way to earn a very nice second income. If you really make the most of it then it can become a full time occupation.
SST: Cheers Matt thanks for you time.
If you want to start profiting from sports betting, arbitrage and trading. I recommend this service which is currently contributing the biggest profit in my 50k in a year challenge.