Month 68 in the Making A Million Challenge was an interesting one. The major European leagues took a winter break and the Qatar 2022 World Cup began.
During this month I also started following a new tipster that has some solid long term results and continued with a couple of FTS Income systems.
Let's dig into the results from November!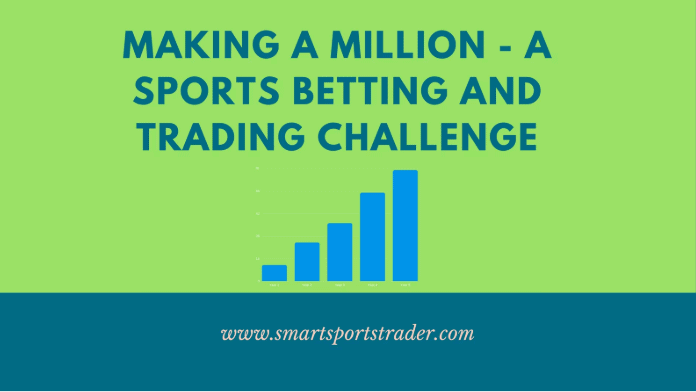 Value Betting/Pre Match Trading
The World Cup throws up a lot of value betting opportunities on a daily basis.
Player shots on target, win and both teams to score, first goal scorer bets, were pretty popular boosts on a daily basis.
After 264 bets a profit of £929 was made from value betting.
Not Familiar With Matched Betting Or Value Betting ?
Read Our Guides Below
Smart Sports Betting Community/MMA Results
It's not been the best year for my MMA betting.
My focus is usually on finding value on underdogs but whether its variance or my own analysis is getting a little bit lazy. It's not been profitable this year, looking at results I am down around £1500, which given 1 unit is £200 isn't a massive amount.
However it will be the first year I've lost betting MMA
In December there were 5 bets a loss of -£30 was made.
Horse Racing Tipsters
Towards the end of the month I took up a black Friday offer on Kieran Ward's morning value service. Mainly to see whether or not I could use the service backing solely on the exchange.
Ever since the closure of Beth Bet, the horse racing portfolio has stayed static most months and steadily lost money on the other months.
This month followed a similar pattern and I think its time to knock it on head for now. I do think the horse racing markets offer decent opportunity and plan to spend some time looking at trading.
A loss of -£451 was made from horse racing bets this month.
FTS Systems
FTS is a subscription service that offers a wide range of data to help you develop profitable betting strategies. It is a run by professional bettor Ian Erksine.
Currently I am running 4 season long strategies. The systems are designed for specific leagues and with the World Cup currently on, there were less selections this month then usual.
Lay The Draw System = +£378
Back Unders System = +£86
Match Odds Form System = -£442
Big Underdogs System = +£232
Overall a profit of £252 was made from FTS Ultimate.
Bets And Beers Selections
I started following someone on twitter under the handle of Bets and Beers. After following them for a couple of years and keeping an eye on his results.
Bets and Beers sends out horse racing lay bets and lay the draw selections. You can have a look at his long term results here.
It was a pretty solid month of selections. I follow the half time lay the draw selections and then if that bet loses look to lay it again in the second half. My staking is £20 on the initial lay bet, then £40-£50 if the second lay is triggered.
I am also following his horse racing selections risking £200 per lay bet.
A profit of £382 was made from football, £310 was made from horses.
Total Profit = £692
If interested a monthly sub costs £5 and you can contact Chris on Bets and Beers via twitter
In-Play Betting (Football and UFC) And Misc Bets
Had a really strong start to the World Cup and did well picking out some in-play value spots on the UFC also. The group games were really good for trading with big corrections happening inside the first 20 mins in many games.
Which meant that you could get in and out of the markets without a lot of risk or leave yourself with big value bets. If you were able to read the markets relatively quickly.
Overall a profit of £1216 was made from trading and in-play betting.
Overall Results And Thoughts
Good month overall, was slightly disappointing to go from nearly 4k profit to below 3k on the last day of the month. This is the game we play though and it's out of our control , just got to try and keep making the right decisions.
This year overall has been very solid and barring a terrible December should be a new record high P/L. Which is a good sign and shows some progression as for most of the year it's been solely using the exchanges.
Hope you all a decent month, thanks for reading and enjoy the festivities.
Total Made In November

+£2734
Overall Profit Since The Challenge Began
£164,676