August was a good month.
The major football leagues returned, which meant a big increase in trading and value bets.
Spent a week in the beautiful Greek island of Corfu with the family. Which was a welcome break after a couple of years of covid making traveling abroad difficult.

Simplified my betting this month by removing the golf bets and trimming down the horse racing portfolio. This month I came to a similar realization as Steve from https://www.daily25.com/.
That the majority of my profit comes from one source. Which without sounding too much like an arrogant prick is from my own betting and trading. Over the years I have used multiple tipsters but outside of Beth Bet and Trademate (Which aren't strictly tipsters) the time spent hasn't really been worth while.
Early on in the month I decided to focus more on my own approaches, (scaling them up, improving them). Spending less time on getting tipster bets on.
Let's take a look at how things went in Month 65.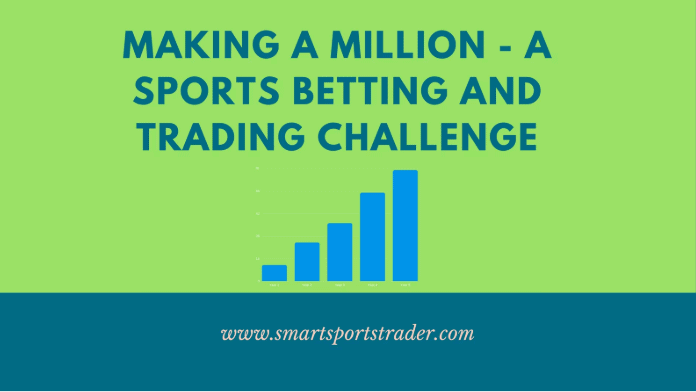 Value Betting/Trading
Big increase in the volume of bets this month with the major football leagues kicking off. This also meant more pre match trading opportunities cropping up.
The biggest single winning bet I had on was with Fafabet. They gave out a nice 50% refund on a max bet of £200 which is very rare these day.
I took a straight bet on the draw in Leeds vs Everton game as it looked like it had some value, fortunately the draw came in. Likely that is the last offer I see from them.
It was a really strong month for value betting and trading. After 2 consecutive months that had been below par. Was nice to get some reassurance that the methods are still working.

In total there were 302 bets made.
A total profit of £4157 was made.
Not Familiar With Matched Betting Or Value Betting ?

Read Our Guides Below
Advantage Play – Casino Offers
Did a few more casino offers this month and the daily bet £25 get £5 free on Fishin Frenzy, from Betfair was nice addition.

Not sure why they started throwing offers my way again, after a year or two of nothing. Hit a few nice wins this month and a profit of £242 was made.
Click Here To Read Our Guide To Making Money From Casino Offers
Smart Sports Betting Community/MMA Results
A low volume month in August for MMA betting. However more importantly is was a profitable one.
It wasn't looking too good for Leon Edwards going in to round 5 of his fight with Kamaru Usman. That was until he landed a picture perfect head kick that Mirko Cro Cop would have been proud of becoming the new Welterweight champion of the world.
Capping a profitable month of mma and boxing bets.
A profit of £280 was made this month from 6 bets.
Horse Racing Tipsters
As mentioned at the start of this article I cut down on the horse racing tipsters I was using.
Hansbury Racing has an excellent long term record however I realized I wasn't comfortable with the long losing runs you get betting at higher odds. Which is a similar reason to why I stopped betting golf. Missing winners at big odds is very frustrating and can extend those losing runs that your bound to go through even more.
From the 10th of August I decided just to follow Kieran Ward's Value Tips (free SBC tipster.)
Not as regimented as before, but when I see the email come through and I am at my computer I'll place the bet.
Alongside this I also bet horses using one of my own methods, which is based around odds movement.
A profit of £305 was made from horse racing bets this month.
FTS Systems
August saw the first month for the FTS systems to kick in. Things didn't get off to a great start as I was around £1k in the red at one point. However a recovery was made by the end of the month.
It's been really interesting using the FTS database and confirming some bias's that exist in the market. Using that I have also been able to see some trends for pre match trading.
Very optimistic that I can use this data to profit more from the exchanges going forward.
Overall a profit of £138 was made from my FTS systems.
Misc And Thoughts
Profit/loss was misc bets/trades this month was £308.
These are bets/trades that I haven't recorded in any other section but are added/removed from the daily totals.
A strong month to kick off the new season. Feel like I have made a good decision focusing more time on my own methods over tipsters.  Time will tell I suppose.
Overall very happy with everything this month, excited to see how things look at the end of the year.
Thanks for reading!

Results For August
Value Betting – £4157
Casino Offers – £242
MMA – £280
Horse Racing Tipsters – £305
Misc – £308
Total Made In August

£5292
Overall Profit Since The Challenge Began
£161,119