March 2020 what a month.
At the beginning of this month things were pretty normal. There was a bit of a worry about this virus in China but there has been rumblings of this type of pandemic before. 
And it never happened.
However by the end of March it all became pretty real. 
My own approach has been to try and carry on as normal as possible. 
Which means the monthly update is due, Lets take a look at March's results.
In the making a million from sports betting and trading challenge.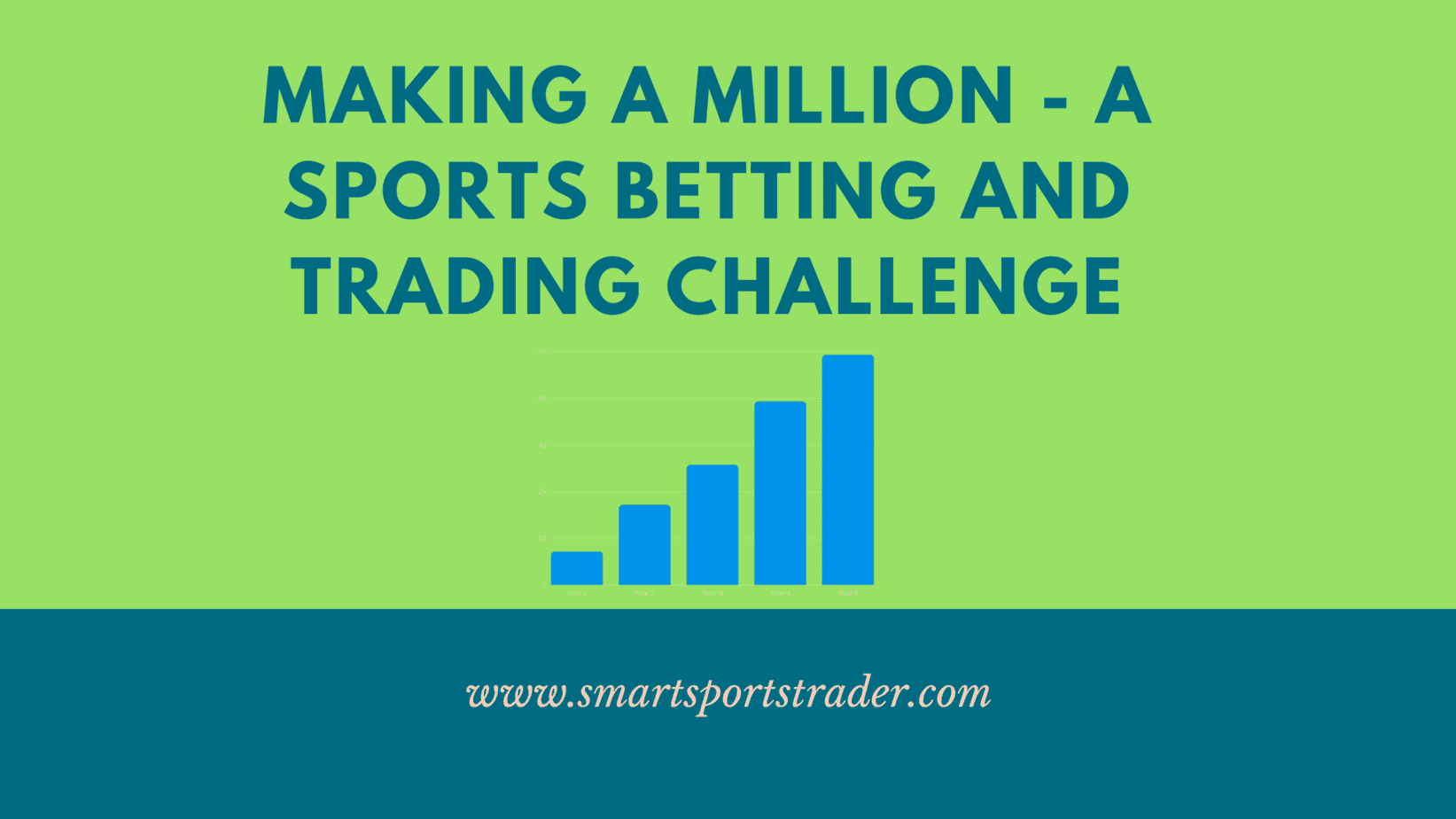 Matched Betting – Sports Offers, Arbitrage, Value Betting
Its pretty crazy to think that Cheltenham happened at the beginning of this month.
Feels like a long time ago now.
Although Irish racing did carry on for a little while there wasn't much to bet on by the end of the month.
So despite Cheltenham it wasn't a huge month for me although results were still pretty solid.
In March there were 351 matched betting offers and value bets.
A total profit of £700 was made.
Services Used
Subscription Cost – £12.50 a month (Annual Subscription)
Advantage Play – Casino Offers
Next up is casino offers.
Which is probably going to be my only focus until we get some news on sport returning.
I did think with pretty much all sports being cancelled we might see an influx of decent casino offer. If I am honest though I haven't seen a huge difference. There does seem to be a few more lower value offers coming up though.
In March I did 200 offers.
A total profit of £1378 was made.
If your interested in profiting from casino offers I put up two new pieces of content this month.
Article – Make Money From Casino Bonuses
Video – How I Profit From Casino Offers
Service Used
Profit Maximiser (Read The Review)
Subscription Cost – £9.60 a month  (Annual Subscription)
Sports Betting Results
There has been a pretty clear pattern emerging with my sports betting results.
That pattern is that I am losing pretty consistently.
I don't bet a lot of volume and it could just be that I am running bad (which is what I want to think.)
Or could be that I am losing my edge on the markets that I was beating pretty consistently in previous years.
This month I made 10 bets.
A loss of -£730 was made.
Trade On Sports
Short month for the Trade On Sports service.
Currently my subscription to this service is on hold until football and tennis resume.
Lets take a look at the results from the 2 systems that I currently follow.
Staking £50 per selection.
Tennis Results – 4 selections in January, a profit of £223 was made.
Staking £102 per selection.
Inplay Football Results – 4 selections a profit of £88 was made.
Total – £311
Service Used
FTS Racing
After a really poor February I was hopeful that FTS Racing might find some form in March.
Unfortunately it was another bad month for FTS racing which got cut short due the cancellation of racing.
After losing £885 last month this was a bit of a kick in the balls.
But I know that these draw downs can happen in betting although I can recognise it can happen it still stings a little.
FTS Racing Results – -£584
Service Used
Trading
Traded very little this month with football being abruptly stopped.
Managed to get a few trades on at Cheltenham when I thought there were a few obvious opportunities where the risk vs reward ratio was very good.
A profit of £163 was made from my own trading.
Whilst things were quiet this month I got a chance to read the new cricket trading guide released by Caan Berry.
If your interested in cricket trading you can read my thoughts here.
Results
Matched Betting – Sports Offers
£700
Advantage Play – Casino Offers
£1378
Trade On Sports
£311
FTS RACING
-£584
Trading Results
£163
Sports Betting
-£730
Total Made In March
£1238
Overall Profit Since The Challenge Began
£81,359
Remaining Target
£918,641
Thoughts Going Forward
For a while now I have been thinking about trying to automate more of my betting.
In my 20's I was fine which grinding out day after in front of the computer. Now though in my 30's and with a young family I feel like to want invest less time in front of the computer.
So when sport does return that is going to be a focus of mine.
The current lock down has given me a lot of time with my kids and I do realize that whilst they are young and enjoy spending time with me. I really should make the most of that.
Because I know that if future years that's probably not going to be the case.
How did your betting/trading go in March and how do you plan on going forward when this is all done with?
Let me know in the comments?