October was a pretty frustrating month in betting terms.
Seemed to be cursed by the MMA betting gods at the moment. Had two freak injuries go against TJ Dillashaw dislocating his shoulders seconds into the fight. Then the week after Calvin Kattar blew out his knee after one round.
This capped off a month where betting wise it just didn't go to plan.
Let's dig into the results from Month 67 of the challenge!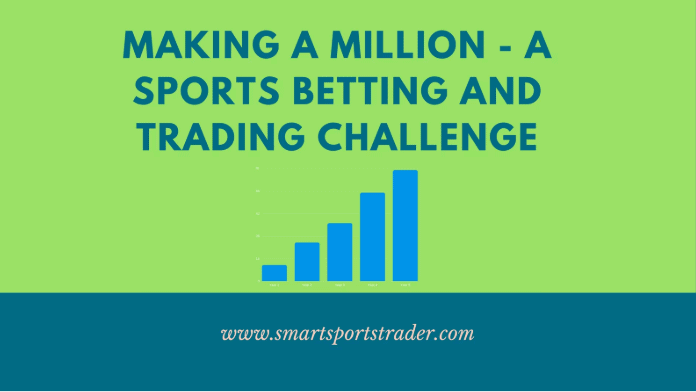 Value Betting/Pre Match Trading
Value betting went much better then I imagined it. Checking these results at the end of the month and a strong profit was made.
Overall there were 296 value bets and trades made.
A total profit of £2008
The world cup is coming up in this month, which may mean a decline in value bets. Will depend on how active bookmakers are with their boosts during the tournament. Sure there will still be plenty of opportunities.
Not Familiar With Matched Betting Or Value Betting ?
Read Our Guides Below
Advantage Play – Casino Offers
Not much worth noting down for October. I don't have the inclination to grind smaller value offers anymore and not getting many higher value reload offers. There were only 2 casino offers that I completed in October.
A profit of £160 was made
Click Here To Read Our Guide To Making Money From Casino Offers
Smart Sports Betting Community/MMA Results
Not a pretty month on the MMA betting front.
As mentioned in the introduction it does feel like things are going against us at the moment with freak injuries costing us two bets. Overall I don't think there is too much to worry about, this is betting. Sometimes you have to accept you can't always be the hammer and being the nail is inevitable at some point.
A loss of -£1180 was made from 12 bets.
Horse Racing Tipsters
Still only following one horse racing tipster at the moment. That horse racing tipster is Kieran Ward's Value Tips (free SBC tipster.)
Along with Kieran Ward I also bet my own selections based on market movement in the morning markets.
As you can see from the graph it was a pretty flat month overall.
A loss of -£31 was made from horse racing bets.
FTS Systems
FTS is a subscription service that offers a wide range of data to help you develop profitable betting strategies. It is a run by professional bettor Ian Erksine.
Currently I am running 4 season long strategies (I added a new strategy this month).
One strategy focuses on laying the draw, the second strategy is goals based backing under 2.5 and 3.5 goals. The third strategy is again a lay strategy on the match odds markets based around form. Strategy number 4 looks at backing higher odds and is again based around form.
A loss of –£699 was made in October. (Which oddly is exactly the same amount I made last month but in profit from FTS)

Getting butchered on the under 2.5/3.5 goals strategy is what did the damage this month. The lay the draw strategy amazingly didn't lose at all. This is laying at odds no greater then 3.5 either so it was on a pretty impressive run.
Despite the losses, these are season long strategies so won't be making any rash changes based on results this month.
In-Play Betting (Football and UFC) And Misc Bets
Didn't do a lot of in-play betting on football this month due to work commitments and spending times with the kids at the weekend. The World Cup this month though this month will likely offer the opportunity to do more in-play trading.
Overall a loss of -£568 was made this month
Results For October
(Graph should say daily Profit/Loss)
Value Betting – £2008
Casino Offers – £160
MMA – –£1180
Horse Racing Tipsters – –£31
FTS Income – -£699
In-Play Betting/Trading And Misc – -£568
Total Made In October

-£310
Overall Profit Since The Challenge Began
£161,942
Thoughts Going Forward
Not going to cry over a small losing month. This year betting wise has been the best one from recent memory.
Happy with all the strategies that are being used. I may look int to getting a few more soft bookmaker accounts up and running in near future. Solely using the betting exchanges at the moment but even though setting up new accounts can be a hassle.
At the end of the day its money left on the table.
Thanks for reading, hope you had a decent month!