2019 seems to flying by and so far profit has been pretty consistent month after month.
Did results in May follow the trend?
Lets take a look.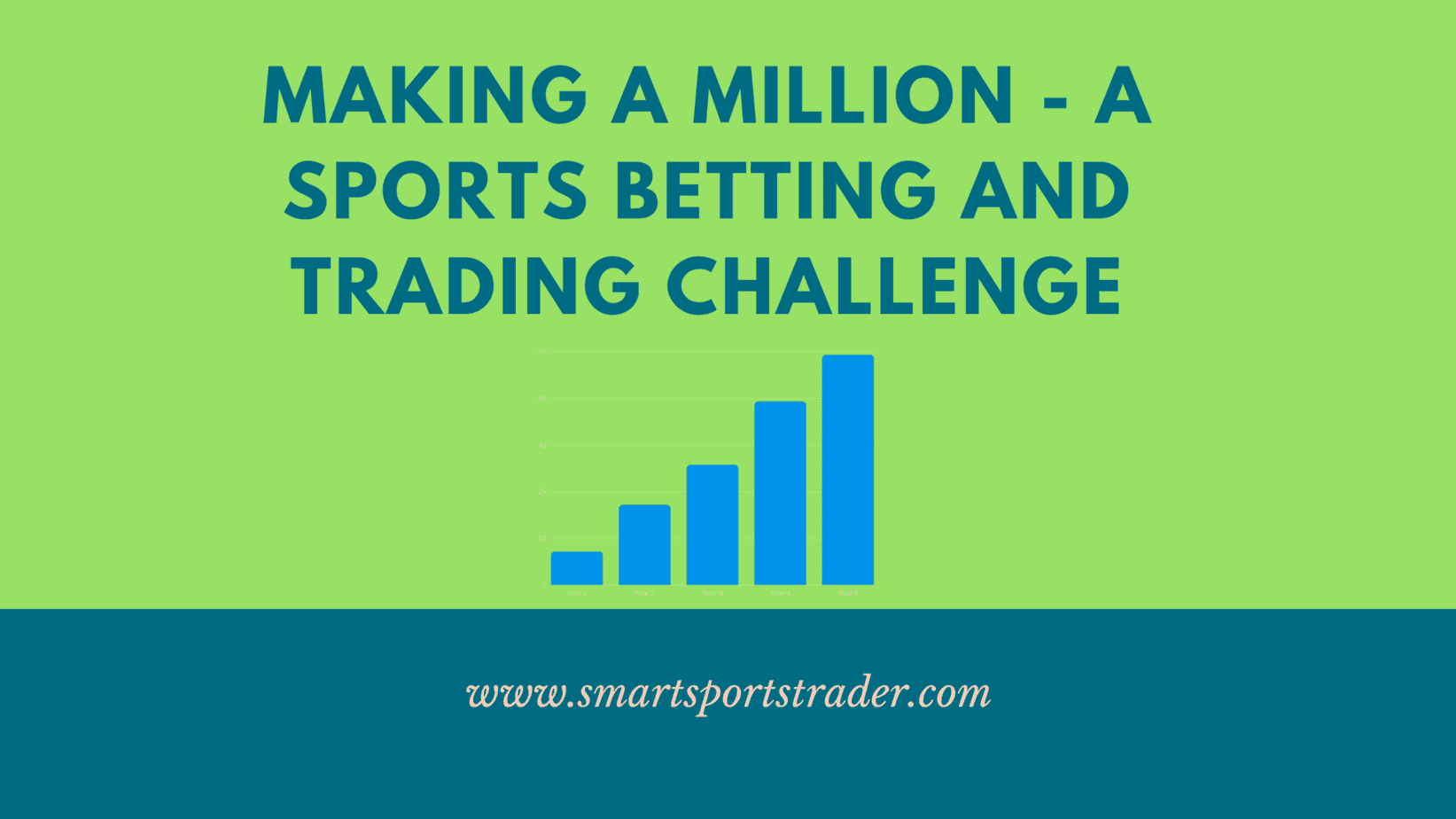 Matched Betting – Sports Offers, Arbitrage, Value Betting
May saw the end of the football season for most major leagues. 
With no major World Cup or Euros it normally means that the next few months will see a reduction in sports offers and value bets.
I did 301 matched betting offers and value bets throughout May.
A total profit of £32 was made.
So May was a very poor month for what is usually the most consistent part of the betting/trading portfolio. This was due to the performance of the value bets. Now my value bets are mainly based on the odds of the exchanges. It is basically taking what would be an arbitrage bet but not covering the other side.
There is variance involved with this and in May these value bets produced a negative return.
I know that long term value betting will produce a decent profit and hopefully next month they will return to profit.
Service Used
Subscription Cost – £12.50 a month (Annual Subscription)

Advantage Play – Casino Offers
On to exploiting casino offers.
With matched betting and value betting not producing the greatest profit. It was left to the advantage play methods to salvage something for the month.
You can see from the graph the month started pretty well and then I broke even for the rest of the month. I could really hammer a lot more high risk casino offers which I might do if this summer is slow. However I have been trading/betting the women's world cup and some Asian football which has decent liquidity.
In May I did 218 offers.
A total profit of £914 was made.
Service Used
Profit Maximiser (Read The Review)
Subscription Cost – £9.60 a month  (Annual Subscription)
Trading Results
May was a good month for pre-match trading.
Often the best trades are a case of either getting information before the majority of the market or reacting to new information before the majority of the market.
I also was in the right place right time for an interesting trade right at the end of half time.
Atalanta were playing Sassuolo on the last day of Serie A and a bit of a scuffle broke out right after the whistle blew on half time. I had pictures at the time and saw the referee show a red card to a Sassuolo player. The market did not get suspended and there was no odds movement. I backed Atalanta as quick as possible but the odds didn't move for about 5 minutes.
It crossed my mind that maybe the red card had been given to a player on the bench but then slowly the odds on Atalanta moved in as the market reacted to what had happened.
Good example of why live pictures are a great advantage when your trading live sports.
I made 11 trades in May
A total profit of £731 was made
Sports Betting Results
During May I made 16 bets.
A profit of £344 was made.
Results
Matched Betting – Sports Offers
£32
Advantage Play – Casino Offers
£914
Trading Results
£731
Sports Betting
£344
Total Made In May
£1989
Overall Profit Since The Challenge Began
£55,413
Remaining Target
£944,587
Smart Sports Trading Service
For a while I have been thinking about providing a betting and trading service. However I have always wanted to make sure that if I did. The service would be one that would offer a lot of value to anyone that joined.
With the likes of Telegram and Discord there is the opportunity now that I can share my in-play football trades. Alongside giving out pre-match trading advice for markets with large liquidity.
Also my own results betting the sport of MMA have continued to produce positive results over a large sample size and number of years. With most bookmakers and also Matchbook offering events almost weekly it would also be easy for me to provide these bets.
The mixed martial arts betting markets in my opinion are a real goldmine. Being a former MMA competitor and someone has been making a profit from betting nearly 10 years now. I can often identify huge value in the betting odds in the majority of events.
My betting stats for the last 2 and half years show a 14.6% roi over 563 bets.
These results are based on betting mixed martial arts and football. There is no guarantee that my betting will continue to produce these results. However it does give me confidence going forward that I will be able to deliver a profitable service.
I will be running this service for free initially. 
This is so that anyone that is interested can get a feel for the service and also so that I can iron out any issues that may arise.
The service will include
Pre-Match Trading Advice In The Football Markets

In-Play Betting And Trading Advice In The Football Markets

Mixed Martial Arts Betting Advice.
I will be capping numbers on the service in order to protect odds.
If you are interested in the service send me an email at [email protected]
Once I have worked out all the details of the service. Then I will send out an email on how you can join the service.