2019 is over!
This year flew by for me.
From a betting perspective its been a very good year.
This year has seen matched betting opportunities really dry up however an increased focus on value betting has meant that overall profits have increased this year.
Be interesting to see what 2020 brings on the betting and trading front?
Next week I will put up a video of overall results for 2019 and my approach to 2020.
Here are December's results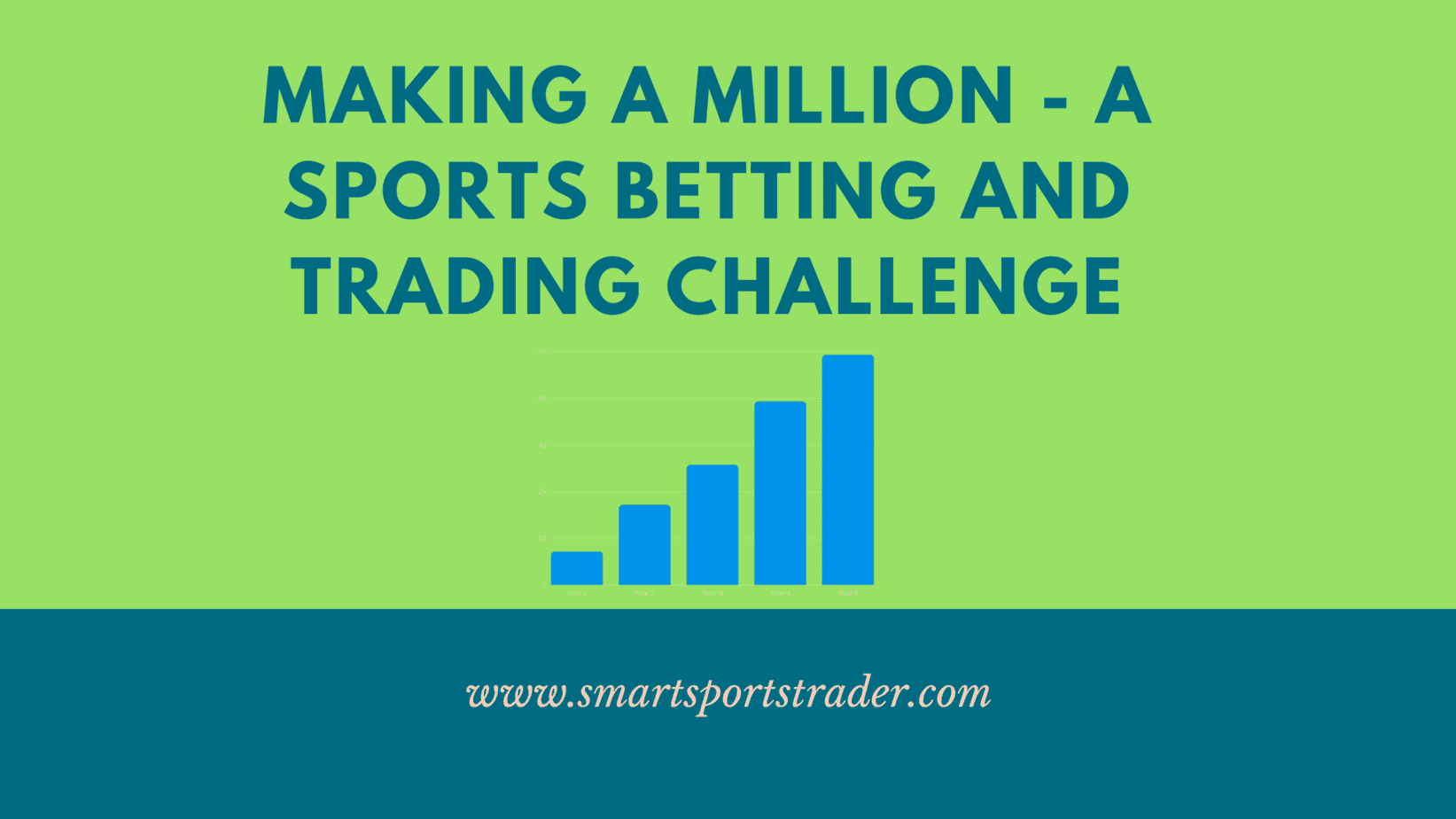 Matched Betting – Sports Offers, Arbitrage, Value Betting
So as I wrote earlier 2019 has really seen matched betting profits take a dip. Bet365 still offer some decent opportunities with 2up and there is a few quid to be made here and there. 
This years focus has largely been on value betting and getting back into sports arbitrage betting.
Saying that however the biggest profit this month was made on a 2up hedge having backed Manchester United at odds of 9.0 against Manchester City. 
In December there were 357 matched betting offers and value bets.
A total profit of £1446 was made.
Service Used
Subscription Cost – £12.50 a month (Annual Subscription)

Advantage Play – Casino Offers
Not a great month for casino offers.
I have noticed that decent offers have started to dry up on the casino front.
Alongside bonus terms just getting outright ridiculous such as 50x wagering on free spins with a bonus cap of £20 becoming the norm.
Annoys me quite a lot that casino's can send out "bonus offers" with such terrible terms luring problem gamblers back. Feeding their habit with what is basically play money to entice them to come back.
In December I did 96 offers.
A total profit of £279 was made.
Service Used
Profit Maximiser (Read The Review)
Subscription Cost – £9.60 a month  (Annual Subscription)
Sports Betting Results
The second half of the year has basically seen my betting results hover at breakeven.
In 2019 I made a total of 284 bets so a breakeven period over a 100 bets or so isn't the end of the world.
Going into 2020 I don't think I need to change my approach. If things don't improve in the next 250 bets then I will probably take a deeper look at my overall betting strategy.
In December  I made 25 bets in total.
A total profit of £114 was made.
Trade On Sports
Trade on sports really hit the ground running in December.
It has proved to be a really good investment after a few rocky months early on.
Lets take a look at the results from the 3 systems that I follow.
Staking between £50-£100 per selection
Tennis Results – 0 selections in December, Tennis betting will resume in January.
NFL Results – 34 selections a profit of £505 was made.
Inplay Football Results – 14 selections a profit of  £514 was made.
Total – £1019
Service Used
FTS Racing
December saw a new addition to the portfolio in the form of FTS racing.
I do a lot of research when looking at adding anything to my overall betting and trading portfolio.
Obviously the most important thing is results however I also place a big emphasis on how people market there services.
I like long term numbers, winning one day out of 12 and shouting about it on twitter doesn't do it for me.
Writing "boooooom" every time you win a bet but forgetting to mention the 12 losing bets/trades that came before it isn't great. Launching a new service every 3 months to replace the losing one you just got rid of also doesn't cut it.
FTS much like Trade On Sports does none of the above. There is no bulls*** marketing which is what I like.
There are two things that I need to see when joining a service.
Show me that it makes money long term
Show me that you have a decent sample size which indicates that your results are more then just luck.
Alright take my money.
I started recording every bet placed initially but then changed half way through the month to documenting daily profit instead.
This was to cut out time.
Its all bet as SP and FTS themselves record all bets so it just saves a lot of time.
FTS Racing Results – £603
Service Used
Trading
I didn't do a huge amount of trading in December.
In December I decided to be more social then usual meet up with old friends and see family.
When you spend a lot of time working by yourself in front of a computer all day you miss out on the day to day socialising of a "normal" job.
So I decided to take a lot more days off in December and relax.
To be honest I also spent a lot of time playing computer games which isn't the most productive or social thing to do.
Mario Kart is pretty sociable though so that kind of counts I think.
I did catch one decent trade in December on Leicester.
In December I made a total profit of £379.
Results
Matched Betting – Sports Offers
£1446
Advantage Play – Casino Offers
£279
Trade On Sports
£1019
FTS RACING
£603
Trading Results
£379
Sports Betting
£114
Total Made In December
£3840
Overall Profit Since The Challenge Began
£78,105
Remaining Target
£921,895
Happy New Year to everyone that reads the blog.
Appreciate it and I hope 2020 brings you success in whatever you do.